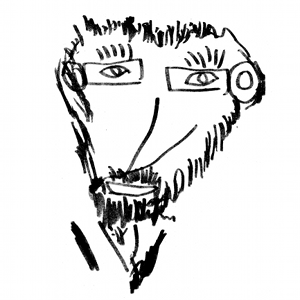 Yohan Boniface
web architect
t: +33 671795348
Born October 1978
I'm a tenacious, perfectionist, and enthusiastic web citizen.
I'm always busy, but remain interested in new ethic open source projects.
Work Experience
Etalab, web developper
Since October 2014
Technical infastructure of the official French open addresses project («Base adresse nationale»): http://adresse.data.gouv.fr/
Mozilla, web developper
April - September 2014
Maintenance, code refactoring and enhancements on Django based https://addons.mozilla.com.
OIF, HTML5 Trainer, Chad
December 2013
HTML5 training dedicated to geoapplications, and OpenStreetMap. For the Organisation internationale de la Francophonie.
HOT - Field Coordinator, Haiti
March - April 2013
Tech set up for the CAP103 Project, in Limonade, north of Haiti, for the Humanitarian OpenStreetMap Team.
Enix - web architect
July 2012 - Present
Python, Django, JavaScript, CartoCSS, UX.
Libération - CTO
January 2008 - July 2012
Team management, migration from PHP to python/Django, information architecture.
Libération - Eidos Méthode coordinator
February 2007 - January 2008
Migrating from Copydesk to Méthode; developments; maintenance.
Libération - proofreader
January 2004 - February 2007
Newspaper and special issues.
Miscellaneous - proofreader
2002 - December 2003
Éditions Milan, éditions Autrement, Courrier international
Key Skills
Python
NLP
Django
GeoDjango
OSM
Leaflet
Eidos Méthode
IA
CartoCSS
Education
université de Toulouse-le Mirail
licence de philosophie, 2001
Spare Time
Volunteer with Library Without Borders on Ideasbox project
Since October 2014
Server development and field missions (Burundi, Jordan, Ethiopia, Lesvos, Irak…) https://github.com/ideascube/ideascube .
Nieuwpoort Channel Race
July 2012
Sailtica regatta
May 2012
From Brittany to Spain and return: http://www.sailtica.fr/ .
TransSardinia treck
Summer 2010
From Olbia to Cagliari: http://www.sentiero-norby.it/ .
Rosalie: a bike with four wheels
2002-2004-2012
Built with Guilhem de Gramont. Some images.
Own house contruction
1998 - 2001
Frame house in the Pyrénées. Everything made by me. Some photos.
TransPyrénées treck
Summer 1999
36 days of treck in the Pyrénées summits, from Hendaye to Banyuls.
Personal
I live in a riverboat.
I like: sailing, photography, philosophy, paragliding, politics.
I play drums.
Languages: French and Italian mother tongue; English for work; Esperanto and Spanish (basics); some old Russian.
No alcohol. No cigarette.